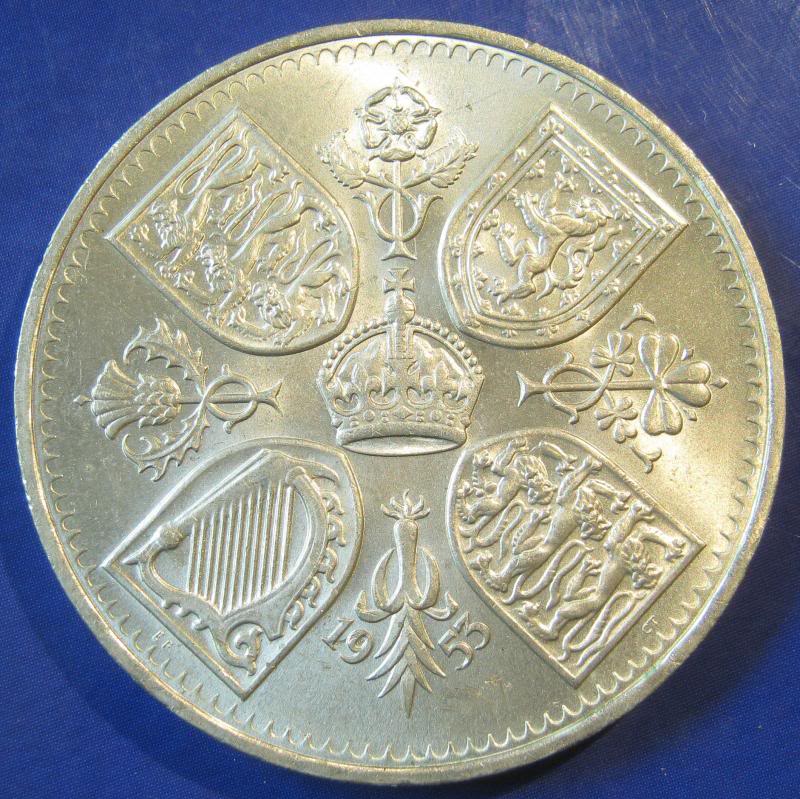 Elizabeth II Crowns
Three years, all commemorative.





Obverse 1:

I of GRATIA points at large border bead
Obverse 2:

I of GRATIA points at smaller border bead



Davies suggests Obverse 2 is somewhat scarcer.


---


Polished die
(or, more correctly, Polished Flan)
Note from ESC:


1960 Polished die Crowns were struck in the UK and shipped to the New York Exhibition in individual blue plastic cases. Those coins that were unsold were removed from their cases, bagged up, and shipped back. Consequently, most of these coins still show evidence of this mishandling, and perfect specimens are unusually difficult to find.
---
Davies identifies two distinct reverses, to do with the thickness of the lettering.

If I'm honest, I really can't be bothered with them, so these varieties are Out of Scope!