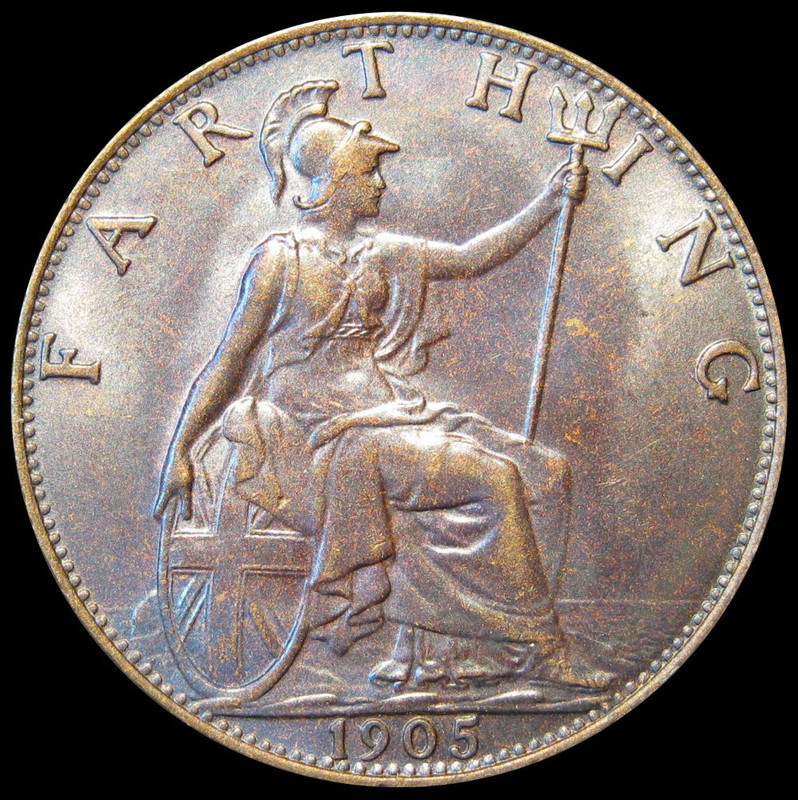 Edward VII Farthings
A straightforward series, with no varieties. The mint darkening of farthings to avoid confusion with the half-sovereign is very obvious, and very attractive, in high grade examples.

1910 is slightly scarcer than the other dates, but they have all become harder to find in top grade recently.