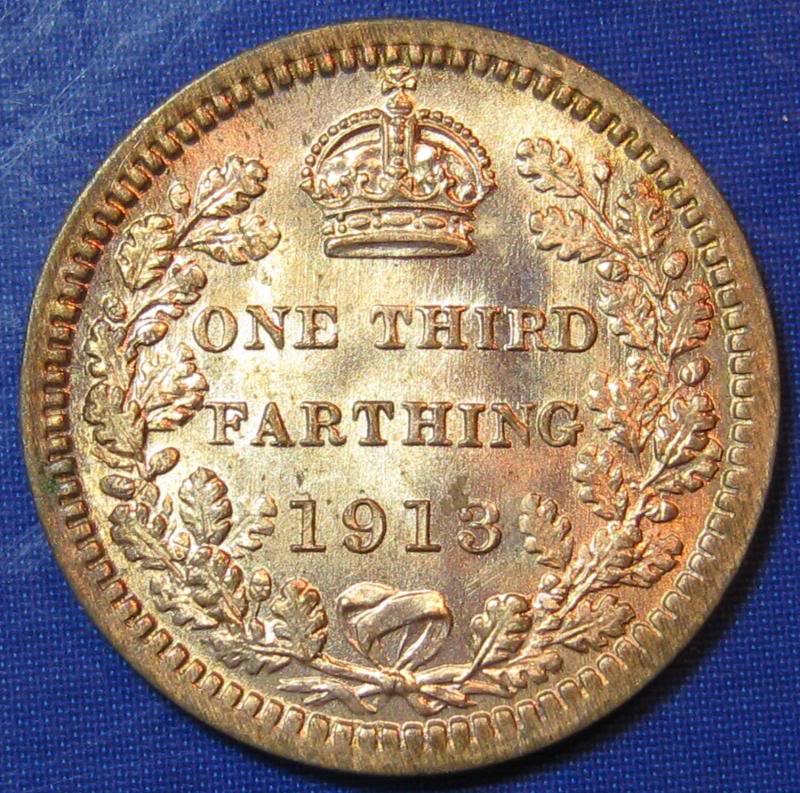 George V Third Farthing


This was the last Third Farthing to be produced, and the production run of 288,000 gives me an opportunity to demonstrate the elegance of predecimal maths:

there's 3 of these to a farthing, so 12 to a penny.
Thus, there's 144 to a shilling, and 2,880 to the pound.

288,000 minted = 100 pounds sterling, on the nail.