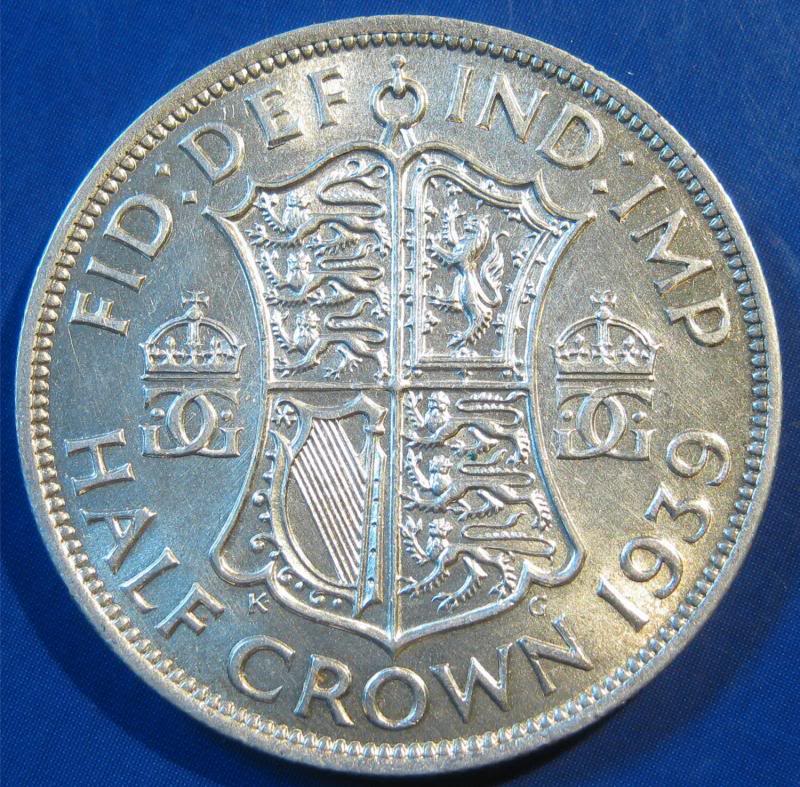 George VI Halfcrowns
Only a couple of changes in this series:
The final debasement to cupronickel in 1947
The removal of the claim to India in 1949
1938 is a trickier date than its neighbours, in keeping with the principle of the "second date". People tended to hoard the first issue of a new monarch or effigy, but not the second. It is useful to compare the following date pairs with this in mind:

1887/1888

1902/1903

1911/1912

1937/1938

1953/1954
There is a unique example of a 1952 currency half crown, that turned up in a coin collectors change in 1967. This is a marvellous story, and I cannot tell it any better than one of its owners can:
An interesting point to note is the change in the design of the shield from the previous reign. The new halfcrown features a heraldic shield hanging by a ring and pin - George V's halfcrowns displayed a "tilting shield", with a slot at top left, for a jousting lance.
This new design was intended to portray a less martial, more peaceful impression. The reign did not, unfortunately, turn out quite as peacefully as the designer had hoped.